Darling Point Removalists
Bordered by Sydney Harbour and two bays, Darling Point is one of the most densely populated and wealthy peninsula suburbs of Sydney. With giant fig trees and views of the harbour from most vantage points, Darling Point is a jewel in the Eastern Suburbs. V-Move is the number one choice of moving companies to call on for your Darling Point move. Not only do we set you up in your new home, we offer a wide range of expert removalist services for the times when you're not moving house. 
Reliable ∙ Experienced ∙ Professional
Your
trusted local movers
since 2014
Choose Local Movers Darling Point
If you're moving to Darling Point or moving out, our services have you covered.
V-Move strives to make the Move Day as seamless and stress-free as possible. With friendly staff and a professional attitude, our team has impressed clients all over Sydney's east. Take the stress out of your Darling Point move and call us today for a free quote and talk to the removals experts.
From Eastern Suburbs Darling Point
On Friday, two men and a truck came to Jade's apartment, which was all ready to be emptied. She had organised a time that suited the building manager and a parking spot was cleared close to the entrance. Our men handled her furniture and boxes with care, and navigated the staircases with ease. The apartment was empty within the first hour.
By the afternoon, everything was placed inside Jade and her boyfriend's new apartment. For another hour, our team helped the couple with the pick up of a new sofa while they unpacked the boxes. By the time the new sofa had been carried inside, we could take the hired boxes away and in working together, Jade and her boyfriend ended up saving hundreds of dollars and hours of time on the move.
Not everyone can afford to spend the time and energy on DIY moves, though, so V-Move has the big, exhausting jobs covered, too. Call us today to arrange a full service move. We can come to your house and pack your belongings, transport them to your new home, and unpack. Fragile items will be handled with the utmost care, and heavy, cumbersome items, like pianos and other instruments and furniture are no problem for our experienced staff.
If you need anything put into storage, we can sell you cardboard boxes and take your possessions for storage to our 24-hour access storage facility. There are several sizes of space to choose from, and you can rest assured that they are under heavy security, too.
If you are renovating, we can organise the storage and removal of your furniture. We do furniture pick up and delivery for any new additions to the home. With so many bespoke and designer furniture outlets in your area, we know not everywhere can offer the service you need. You will have peace of mind that the delivery is done by professional movers and not just any courier. V-Move are the qualified and best choice for Darling Point removalists.
FULL PICK UP AND DELIVERY SERVICE
V-Move's full service is all about saving time and worry in the often hectic moving experience. Just thinking about moving your bulky items like beds and mattresses can cause a headache, but with our expert team of furniture removalists, we can dismantle and have your bed packed up and reassembled in your new home in no time.
V-Move offers you the choice of packing yourself or having our professional team of packers and movers do it for you. We hire out plastic crates that are not only sturdy but can be deep-cleaned and reused. This way we are making sure the removals industry doesn't produce too much waste and is as environmentally friendly as possible. We will also deliver and pick the plastic boxes up free of charge.
Eco-conscious Jade and her boyfriend lived in one of Darling Point's many apartment buildings for several years. Finally they decided to move closer to her work out west. She called for a quote and opted for the plastic moving crate hire to pack themselves. For $99 for the week for 25 crates, Jade had them delivered on a Monday to have time to pack for the moving day on the Friday. V-Move delivered them to her door, free of charge, with a marker to label the boxes when they were full.

Stella Huangfu
2022-07-25
Extremely happy with Vmove. The three young men are so professional, polite, efficient, and responsive. Strongly recommend vmove to anyone who wants a hassle-free moving experience.
Great service and very professional. Would recommend them 100% Thanks for all the help guys
I found V-move Removals very helpful. I had difficult access and they were willing to make adjustments. The staff were friendly and efficient. I would highly recommend their service to my family and friends.
The young men who came out to move our office equipment were polite and efficient. I would recommend them to anyone making a move
Everyone told me that moving home is painful but Vmove proved that is not always the case.
Most professional mover we ever had. On time, considerate and efficient. Andrew and Shane made our move extremely smooth. Highly recommended!
The staff were very helpful during the process and took a lot of stress off me. They were punctual, organised and handled my furniture with care. Thank you for the professional service and will definitely go with Vmove whenever I need to move again.
Can't fault. Great guys and great service. Get the plastic container rental option. Brilliant idea. Saves piles of cardboard.
These guys were great. I had some very heavy objects and I lived up three flights of stairs. These guys did with ease and were non stop all day. I rarely add google reviews but felt compelled to this time. No need to stress with these guys.
These guys were great. I had some very heavy objects and I lived up three flights of stairs. These guys did with ease and were non stop all day. I rarely add google reviews but felt compelled to this time. No need to stress with these guys.
These guys were great. I had some very heavy objects and I lived up three flights of stairs. These guys did with ease and were non stop all day. I rarely add google reviews but felt compelled to this time. No need to stress with these guys.
Darling Point is a 20 minute walk from Kings Cross station and 3 kilometres from the Sydney city centre. While not as cosmopolitan as Potts Point, it's also not as rich and inaccessible as Point Piper, the two peninsulas either side of it. Darling Point centres around St Mark's Church, as seen in the famous film Muriel's Wedding. To the east are popular parks Yarranabbe and Rushcutters Bay, which are always full of exercising locals and picnickers alike. At the very tip sits the beautiful McKell Park, a popular vantage point for the New Years Eve fireworks and location for wedding ceremonies.
The suburb has a mix of harbour-view apartments and big, stately homes with unique architectural styles. The streets are lined with big fig trees and an expansive canopy keeps the area green throughout the year. The demographic is a mix between the rich and famous as well as young professionals, families and retirees. Darling Point residents love their green spaces and you can see many walking to and from the local shops and handful of cafes in the area.
Darling Point is accessible by bus, but walking to the neighbouring suburbs of Double Bay, Edgecliff, and Potts Point makes it easier to get direct access to major shopping centres in Bondi Junction and the Sydney CBD. All of these suburbs have the essential services, however, and Darling Point residents never feel too far away from the hubbub of the city.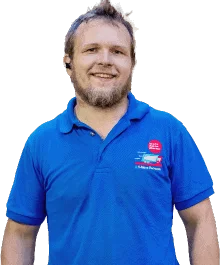 Looking to move places soon? Please fill out our quote form and our professionals will be more than happy to help you out!