Buy Cardboard Boxes & Packing Materials
All packing stuff, that you might need in one place!
Made for moving & storage
Packing boxes are the perfect space-saving solution for all moving and storage related requirements. This is why we offer a diverse range of packing solutions at affordable prices that you can pick accordingly. What's more? Our packing boxes are made with an extra-strong material that offers protective cushioning and support for your valuable belonging
Delivered for a flat $40 fee
When you choose us for your packing box needs, you don't have to worry about shelling out exorbitant amounts. No matter what your requirements are, we ship them out to you immediately for a flat $40 fee. This means that you don't have to worry about any unnecessary hidden costs or charges.
What comes to your mind when it comes to efficient moving? Neatly packed items transported safely and efficiently? Or cluttered items jammed into the back of a delivery truck in a haphazard manner? High chances are that you would prefer the former.
Efficient packing solutions
Our efficient packing solutions with cardboard boxes help you make your relocation task easier and effortless. We offer a wide range of cardboard boxes to buy, in different sizes that cater to a variety of different needs and requirements. But that's not all! Our boxes are highly affordable and sturdy. You can have them delivered to you with minimum turnaround time.
With efficient packaging, you can store and organize all your belongings safely and ensure that they are not damaged during transport, loading, or unloading. Additionally, they are very effective in providing long-term or short-term storage solutions for all your goods.
For safe moving or storage
A high-quality cardboard box can come in handy in a number of different situations. You can use them to effectively organize and protect your belongings during moving or relocation.
You can also use them to store your goods temporarily or long-term during many circumstances such as traveling, relocation, and others. Packing boxes can even come in handy just to get rid of that extra clutter in your house and safely tuck them away. No matter what your needs are, cardboard boxes are highly versatile and have diverse applications.
What do you need to look for when buying cardboard boxes? Firstly, size matters! To avoid unnecessary wastage, carefully analyze what your requirements are and what kind of boxes you need.
Secondly, it is important to pick boxes that are sturdy and thick. This can help provide optimal protection and support for your belongings. Last but not least, figure out how many boxes you need. This can help you avoid wasting money on buying unused boxes and packing material.
Easy & affordable solution
Large Box
Length: 431mm Width: 406mm Height: 596mm
The best all-round box. This strong twin cushion box provides excellent protection for breakable and bulky items. Easily stacks into storage units and containers.
Medium Box
Length: 431mm Width: 406mm Height: 596mm
Ideal box for smaller, compact items such as books, games, and non-breakable items. Glassware and other fragile items should be wrapped or placed between carton.
Wardrobe Box
Length: 431mm Width: 406mm Height: 596mm
Transfer your clothes directly with their hangers into this box. It has a metal rail and a fold-down flap at the front.
Moving Within Sydney City
We offer comprehensive services for all your moving needs within Sydney city. Backed by a qualified team and years of experience, we leave no stone unturned to ensure that you get a smooth experience when you choose us. We offer door-to-door services for all Sydney suburbs and areas – Local movers.
INTERSTATE & REGIONAL REMOVALS
We have moved customers from Sydney to Wollongong, the Blue Mountains, the Central Coast, and the Hunter region.  Our experience has shows us that your moving budget and expenditure can be significantly reduced by planning it and scheduling it efficiently. For regional NSW moves, we charge hourly until the return to Sydney.  This means there are a lot of things that you can do to make the most of your time and money. Organizing and sorting your belongings before scheduling an inspection or a moving service with the removalist team can ensure that the fixed quote is within your budget or help us minimize work and get the job done quickly. 
To book a fixed quote inspection please email book@vmove.com.au requesting a fixed quote inspection, please include your availability for the inspection, your pick up suburb and which suburb you are moving to, for example Leura, Cessnock or Figtree.  We will schedule a free appointment to see you as soon as possible, talk to you face-to-face about your moving needs and give you a fixed quote with no obligation to book us.
You may also be interest in
Relocations
We know how important it is to minimize your business downtime when it comes to moving to a new location. This is why we offer minimal turnaround time in our services and offer quick and efficient removals to get the best results.
Mobile Storage
Are you looking for a cheap mobile storage solution in Sydney? Look no further than Vmove Removals + Storage as your mobile storage solution
Furniture Pickup & Delivery
Whether it is pick up and drop off a new piece of furniture, moving your studio, or other similar requirements, we offer minimum turnaround time and affordable services.
Hire Plastic Boxes
Better protection and safety for your belongings when in transit or storage. They are made of recyclable materials that can be reused over and over again. This can reduce waste generation and minimize the impact on the environment.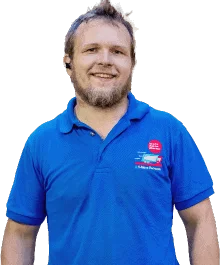 Looking to move places soon? Please fill out our quote form and our professionals will be more than happy to help you out!