Expert Removalists Canterbury NSW 2193 Solutions
Are you searching for reliable Removalists Canterbury? Your search ends here! Our team of expert movers is dedicated to providing you with a seamless and stress-free moving experience. Whether it's packing, loading, transportation, or storage, our removalist professionals are equipped to handle every aspect of your move.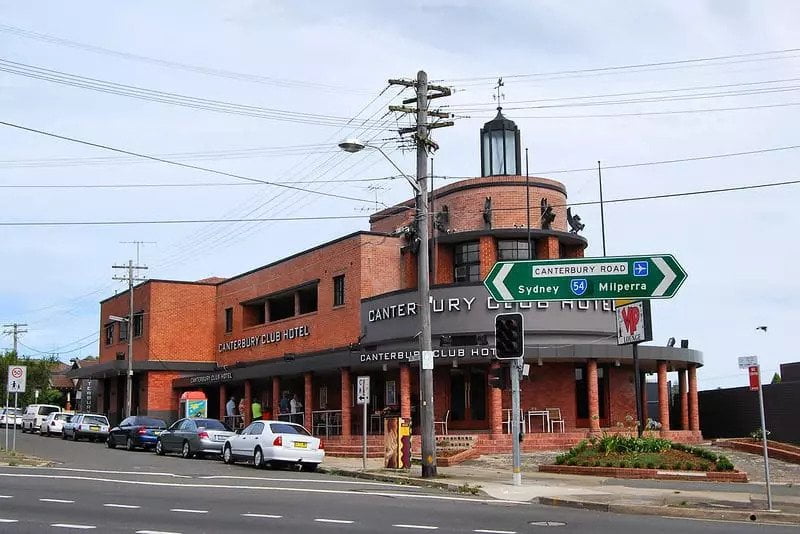 Reliable ∙ Experienced ∙ Professional
Your
trusted local movers
since 2014
Choose Licenced Removalists Canterbury
In Canterbury, removals services are few and far in between. With our depot in the Inner West, V-move Removals is your local removals service in Canterbury.
We provide a full-service move including boxes, packing and furniture removal. Though our furniture delivery service of 2 men and the truck is the most popular, we offer a range of other services. From small pick up and delivery services of one item of furniture to box hire, from interstate removals to providing storage we try to be flexible to our customers' varying needs.  
No matter what your needs are, we deliver a professional packing and moving service. We wrap beds, mattresses and new lounges. Furniture disassembly and reassembly are part of our hourly rates with no additional charges. Our years of experience in the industry will ensure your move day is safe, stress free and easy!
Experienced Canterbury Removalist Team
Jenny Mills was helping her mother downsize her 2-bedroom unit on Jeffrey St, Canterbury. She needed most of the furniture items and home contents to go to her 1-bedroom unit in Ashfield, and the rest to go to Metro storage in Canterbury. Jenny was a little stressed out from having to help her mum decide what could and could not go to her new home. She was also stressed about the parking in Ashfield and getting the time right for access at metro storage. 
We listened carefully to her needs and planned the logistics so there would be no stress at all. Our men loaded the truck with the Ashfield items first then the Metro storage items last. Pick up was at 7am to ensure that the delivery at Metro storage would be at a time no one else would be using the loading zone. 
The whole job took 5 hours and cost $600. Jenny was relieved we took care of all the planning and that the move was stress free. She ended up recommending us to her partner who requested a pick up of some items from Grays online.
The Tings bought a house on Tincombe St. They had to move out of their rental in Hurstville and had been referred to us. Andrew Ting was the one who completed the quotation form and after getting a run through of our rates he booked us. Our call out and return to base from Hurstville is $70. 
They chose to move on Thursday to get the slightly cheaper rate since his wife is a stay at home mum. Their 1-bedroom flat was sparsely furnished with a bed, a cot and basic living room furniture and they only had 15 boxes.  
The move was very quick and easy. It took only 3 and a half hours to do everything. The total cost was $400. 
Successful Canterbury Moving Stories
Courier and furniture delivery services in the Inner West – For same day deliveries, 1-3 item pick-ups, the man and a van option is the most affordable. Prices start from $120 only for 1 hour. We take last minute bookings and can provide contactless options if you give us the paperwork.
 In Canterbury, people who book this service usually have bought something from Gumtree, Facebook marketplace, Matt Blatt and just need it picked up. Another common request is to pick up a Click and Collect purchase from Ikea and to assemble it at the customer's home. 
Packing services – Our professional packers will wrap fragile items in butcher paper and pack your home contents in boxes safely. We guarantee that nothing will be broken. We charge hourly rates with a minimum booking of 4 hours.
 The average packing service for a 2-bedroom unit costs $600. A nice sum to have the whole place packed in half a day! For customers who do not want to lift a finger, we pack and unpack the entire house.
2 men and a truck moving service – Our Canterbury locals usually choose 2 men and the 4.5t truck when they move. The truck has a capacity of 27 cubic metres and is ideal for units and small houses. Our furniture removalists Canterbury will disassemble furniture, pack the truck carefully, reassemble furniture and install any whitegoods. 
Our average time taken for this service is 4-6 hours with an average price of $490-$770. For larger moves, we also offer a 10t truck or a truck and van or 2 truck combo. These services come with 3 or 4 men. We only hire experienced furniture removalists in Canterbury. The hourly rates for these larger services range from $150-$240 per hour.
Interstate removalists – Our most experienced Canterbury Removalists go on interstate runs to Queensland, Victoria and the ACT. Most customers request to move to Brisbane, the Sunshine Coast and Melbourne. 
We provide a boutique service: guaranteed next day delivery, no storage, no double handling, just one truck for your items. Our prices for interstate removals start from $3000. We do an onsite inspection, send you a written quote and then plan logistics and carry out the move once you've accepted our quote.

Stella Huangfu
2022-07-25
Extremely happy with Vmove. The three young men are so professional, polite, efficient, and responsive. Strongly recommend vmove to anyone who wants a hassle-free moving experience.
Great service and very professional. Would recommend them 100% Thanks for all the help guys
I found V-move Removals very helpful. I had difficult access and they were willing to make adjustments. The staff were friendly and efficient. I would highly recommend their service to my family and friends.
The young men who came out to move our office equipment were polite and efficient. I would recommend them to anyone making a move
Everyone told me that moving home is painful but Vmove proved that is not always the case.
Most professional mover we ever had. On time, considerate and efficient. Andrew and Shane made our move extremely smooth. Highly recommended!
The staff were very helpful during the process and took a lot of stress off me. They were punctual, organised and handled my furniture with care. Thank you for the professional service and will definitely go with Vmove whenever I need to move again.
Can't fault. Great guys and great service. Get the plastic container rental option. Brilliant idea. Saves piles of cardboard.
These guys were great. I had some very heavy objects and I lived up three flights of stairs. These guys did with ease and were non stop all day. I rarely add google reviews but felt compelled to this time. No need to stress with these guys.
These guys were great. I had some very heavy objects and I lived up three flights of stairs. These guys did with ease and were non stop all day. I rarely add google reviews but felt compelled to this time. No need to stress with these guys.
These guys were great. I had some very heavy objects and I lived up three flights of stairs. These guys did with ease and were non stop all day. I rarely add google reviews but felt compelled to this time. No need to stress with these guys.
TIPS WHEN CHOOSING YOUR NEXT HOME
Moving into Canterbury is a great choice if you like green areas and proximity to the city. It is very easy to get to the CBD via train. At the same time, it's quiet with leafy parks and nice walks along the Cooks river.
There has been major development along Canterbury Rd near the train station. The Canterbury Bankstown council has planned more to come along the Sydenham to Bankstown corridor. This means that units along that area could get a boost in value. The station precinct itself is becoming quite popular with its shops and restaurants. 
If houses are your preference, investment along the Cooks river foreshore looks like a good option.  There will also be low rise housing for Waratah, Emu Streets and Ivy and High Streets.