Best Rate
Three men, a truck and a van are a rarely requested combination. We usually recommend this service for moves where the access does not allow for a large truck but there are a lot of items to be moved.
Careful Movers
If you have over 27 cubic metres to move but the height clearance of the loading zone in your new building is low, this service is for you! If there is a steep sloped driveway as there is in many coastal or hillside properties, you may need a truck for all your items, and a van to ferry them down.
A Complete Removals Service
Using this service, you can ensure all your items will travel in one trip while enabling the team to ferry your items safely using the van. When the access is really tricky whether it is a low height clearance or if there are any obstructions such as low hanging cables, we can replace the van with a ute at the same rate.
Three Men, A Truck And A Van
3 Men, Truck & Van Moving Services
This service includes two fully equipped vehicles that have trolleys, dollies, toolkits for the disassembly and reassembly of furniture and connection of appliances, straps and furniture pads.
It also comes with an experienced, professional crew of packers/removalists who can wrap your mattresses and fragile items, reconnect your white goods and disassemble furniture that won't fit through the door.
When do you need 2 men and a truck?
Three men, a van and a truck are necessary when you have a combination of the following circumstances:
You are moving more than 27 cubic metres worth of furniture and household goods (3+ bedroom homes)
AND
You have a low height clearance (lower than 3.4m) or there are access restrictions (low hanging cables, narrow streets, etc).
AND/OR
The access to your property is through a steep ramp/street/driveway.
If you are undecided between 3 men, a truck and a van or 3 men and a large truck, or any other type of small truck removals Sydney solutions, please book an inspection with us.  The supervisor will check the access points at the pick up and delivery addresses and determine the right service for you.
Competitive pricing for relocations
The hourly rate includes the careful wrapping of your furniture and electronic goods, assembly and disassembly of furniture. Prices include GST. We start charging when we reach your home or office until we have delivered the last piece of furniture, appliance or box. There are no hidden charges for moving such as for fuel, stairs or tolls.
Fixed price removal quotes are available upon inspection of your property if you have 3 bedrooms or more or if you are moving interstate or to regional NSW. If you have 2 bedrooms or less, rates are charged hourly.
THE COST OF MOVING YOUR HOME WITH
Three Guys, The Truck And The Van
Three men, a truck and a van have an hourly rate that depends on the size of truck used. As this service is usually booked for very specific moves, there is no reliable average price guide.
It often boils down to the type of furniture being moved, the access at both pick up and delivery addresses and the total volume being moved. We have recently used this service for a 3 bedroom house on Tennyson Point and the total price was $2200.
Another job was a full-service packing, moving and unpacking job with 2 packers and 2 removalists in Bondi beach.  Parking was severely limited on the customer's street so the van and truck had to swap places.  The van ferried boxes after the packers would pack whole rooms and the truck was used to load all the furniture.  The total price for this move was $4600 inclusive of box hire and packing materials.
If you think you need a truck, 3 men and a van, it would be best to book an inspection with on 1800 001 110 so we can provide you with a fixed price.
Reliable ∙ Experienced ∙ Professional

Stella Huangfu
2022-07-25
Extremely happy with Vmove. The three young men are so professional, polite, efficient, and responsive. Strongly recommend vmove to anyone who wants a hassle-free moving experience.
Great service and very professional. Would recommend them 100% Thanks for all the help guys
I found V-move Removals very helpful. I had difficult access and they were willing to make adjustments. The staff were friendly and efficient. I would highly recommend their service to my family and friends.
The young men who came out to move our office equipment were polite and efficient. I would recommend them to anyone making a move
Everyone told me that moving home is painful but Vmove proved that is not always the case.
Most professional mover we ever had. On time, considerate and efficient. Andrew and Shane made our move extremely smooth. Highly recommended!
The staff were very helpful during the process and took a lot of stress off me. They were punctual, organised and handled my furniture with care. Thank you for the professional service and will definitely go with Vmove whenever I need to move again.
Can't fault. Great guys and great service. Get the plastic container rental option. Brilliant idea. Saves piles of cardboard.
These guys were great. I had some very heavy objects and I lived up three flights of stairs. These guys did with ease and were non stop all day. I rarely add google reviews but felt compelled to this time. No need to stress with these guys.
These guys were great. I had some very heavy objects and I lived up three flights of stairs. These guys did with ease and were non stop all day. I rarely add google reviews but felt compelled to this time. No need to stress with these guys.
These guys were great. I had some very heavy objects and I lived up three flights of stairs. These guys did with ease and were non stop all day. I rarely add google reviews but felt compelled to this time. No need to stress with these guys.
The total capacity for a medium (4.5t) truck and van is 42 cubic meters which is a fully furnished 3-bedroom home with many boxes.  We also offer the large truck and van which can fit 60 cubic metres ( the contents of a 4-6 bedroom house).
We charge different rates for 2 men and a truck depending on availability, whether you book during peak season and off-season and the size of the truck.  Rates range between $170 to $220 per hour.
According to Canstar's ratings, the average local move in Sydney costs anywhere from $300 to $3500 with hourly rates of $75 to $300 depending on the type of move (a few items, a whole unit or house).
To avoid disappointment and get your preferred date and time for your move, we recommend booking 2 weeks in advance for a weekend move (Friday-Sunday) and a week in advance for a weekday move. Booking any later than this period may mean we are booked out for your preferred date and time.
The moving costs include shrink wrapping for mattresses and blanket padding for all other furniture and appliances, disassembly and reassembly of furniture and simple installation of white goods.  We also do not have hidden charges such as for tolls, stairs or fuel so these are already a part of our hourly fees and call out.
Declutter as much as you can before moving day. Give away or sell furniture and household goods that you do not need or want at your new home.
Pack well. Everything that is small or medium sized including small kitchen appliances such as toasters, blenders and food processors, lamps, umbrellas, etc should be boxed up.
Plan parking and access for the team. Use your car to save a good spot for on street parking, book loading zones and priority lift access if you live in an apartment.
Move small items ahead of the move to ensure the removalists have clear passage and are only moving the large items.
Please make your booking carefully.  Any changes to the booking must be made 48 hours before the move or earlier.  Any rebookings within 48 hours of the move will incur a $100 rebooking fee which must be paid before the move.
The latest cancellation is before 5pm the business day before your move.  A further cancellation fee covering our minimum booking will apply if you cancel later than this.
We reserve the right to refuse service for repeated cancellations and rebookings.
We charge a half hour, 1 hour or 1.5 hour call out depending on suburb.   We work Mondays to Saturdays and our hourly rates start from $190 for the smallest truck ranging to $300 for the largest truck. Do not hesitate to call us on 02 7201 9367 or write to us at book@vmove.com.au if you have more questions.
The call-out and return to base fee is a fixed fee to cover the truck and removalists' travel costs from the depot to the pickup address and from the delivery address back to the depot.  The applicable fee is based on the furthest suburb, e.g. if moving from Enmore to Mt Colah the applicable call out is Mt Colah.
We move specialty items such as pianos, pool tables, heavy marble tables, and more for an additional charge.  For a full list of items and specialty moves that require a surcharge please read our Specialty items Surcharge List.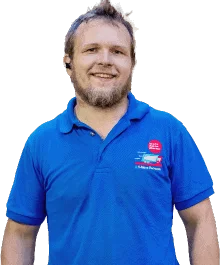 Looking to move places soon? Please fill out our quote form and our professionals will be more than happy to help you out!